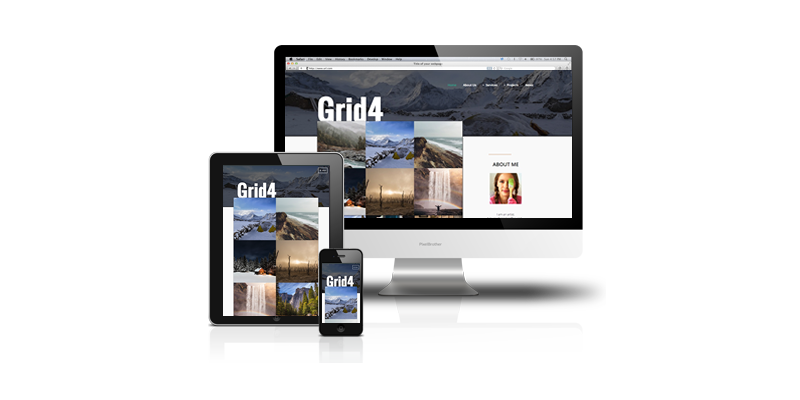 Meet Grid 4.
A stylish, speedy and flexible theme for photographers.
Grid4 is the fourth incarnation of the Grid theme. It's a child theme built with the powerful, flexible and fast Buildr template. Buildr is an all in one Joomla template that makes it possible to build practically any kind of design you want with no coding experience at all.
Parallax rows
Grid4 features a discrete use of the Build.r parallax behaviour. It's super easy to add an image beneath a row of content and have it slide and parallax it's way up the screen. You can control the base height of each row, the colour of the transparent overlay, the size and speed of the image and more. It's a flexible solution that gives you the ability to control the parallax the way you want it to behave.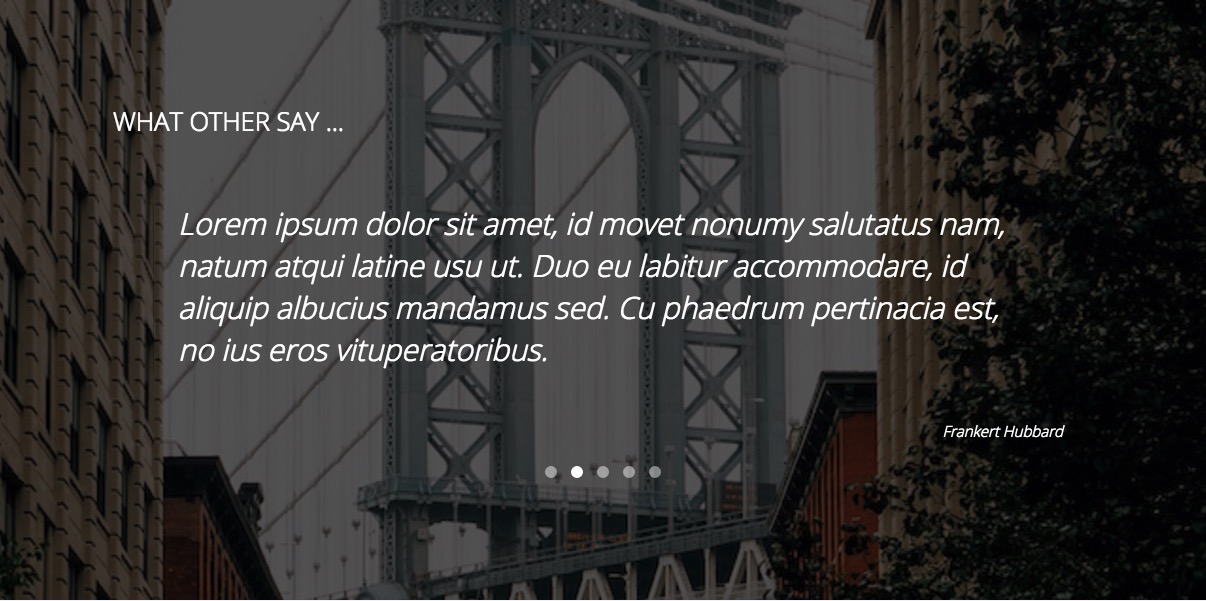 Featured Grid
The key design element featured in all of the Grid templates has been the use of a striking marginless 9 image grid. The grid used in the Grid4 templates comes from our powerful Zentools2 module with a range of caption effects, styles, overlays and behaviours.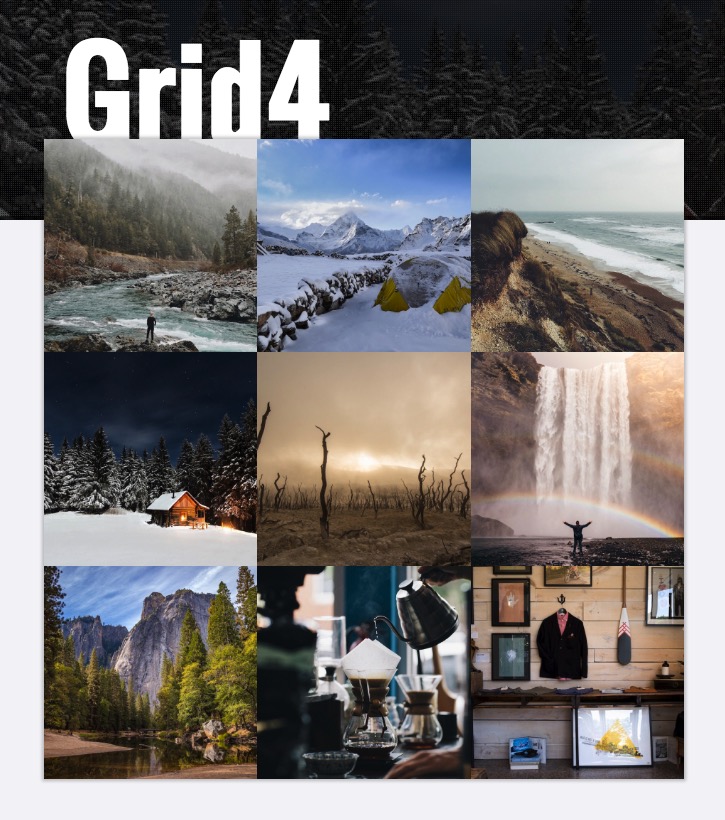 Background slideshow
Grid4 also makes use of the background module position in the Build.r template and creates a striking sliding zentools2 backstretch slideshow that sits beneath your content and an elegant pixel grid overlay. You can control the height of the slideshow, the images that appear here and a ton of other display elements.

A Build.r child theme
Grid4 is the first child theme release for the Build.r template.
Build.r child themes utilise the Build.r core with the addition of a stylesheet and optional javascript file. The child theme is simply selected in the template admin and the new style information and javascript is included in your template once your template is saved. The Grid4 child theme is a mere 30 lines of code and what you see here on the Grid4 demo is simply a combination of the Build.r core settingswith a little bit of extra style information to match the Grid series design style.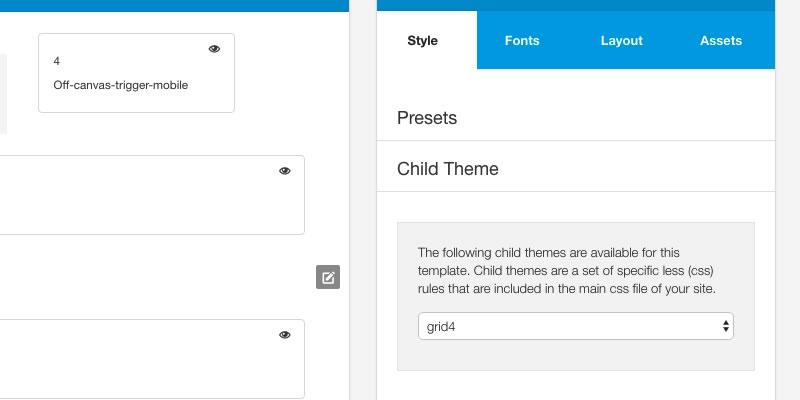 A slimmed down quickstart package
Grid4 also comes with our new and improved quickstart packages. Rather than add the full documentation and feature overview for Grid4 we have provided a quickstart package that will definitely provide you with a quick start to your next project. It's built around a common site structure with relevant categories and pages for services offered, work down, a meet the team section with a contact form. In fact to all thats required to start fresh with a new project is to install the quickstart package and delete this page and the corresponding menu item, then your site is ready for you to start adding your content.
Build.r Key features ...
Experience superb page speeds.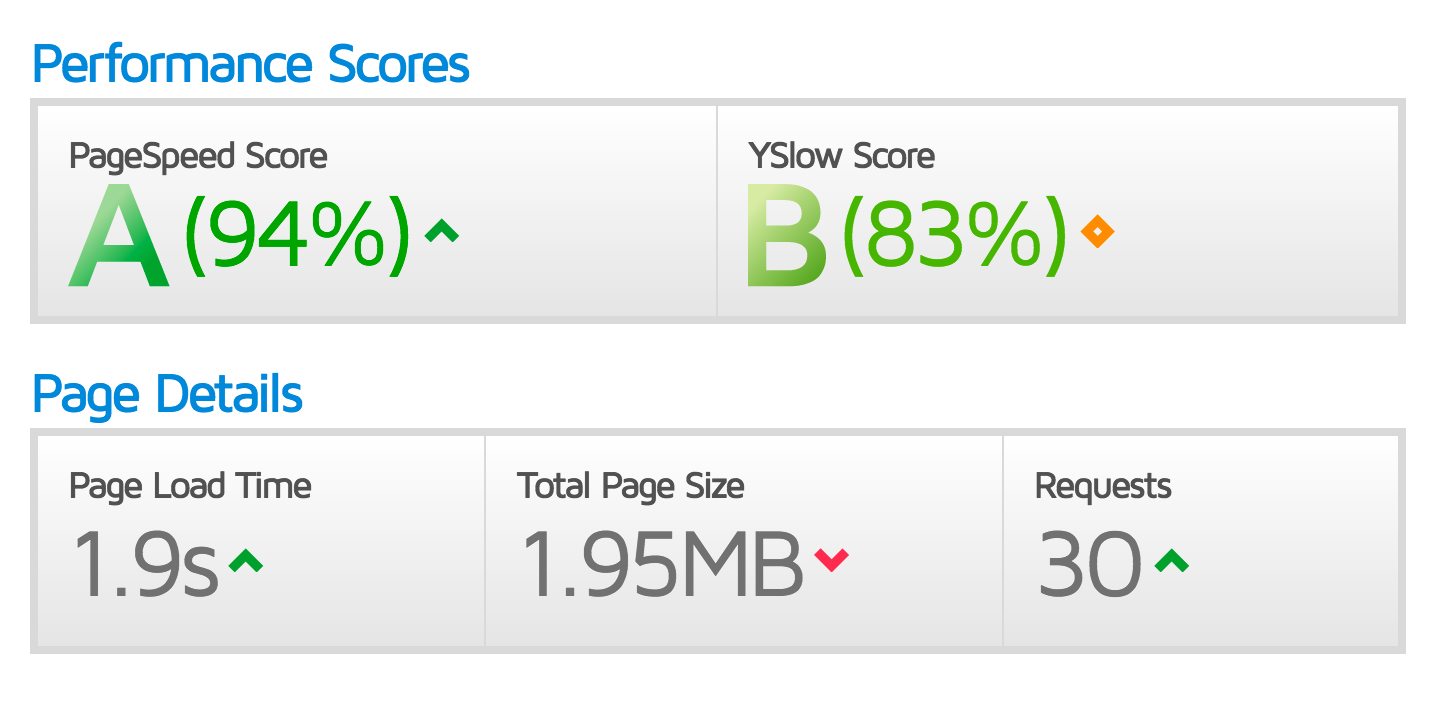 The above page speed result was tested on a standard content page on the Grid4 demo, with some small tweaks to the default template settings and our standardised .htaccess file.
Drag and drop designing.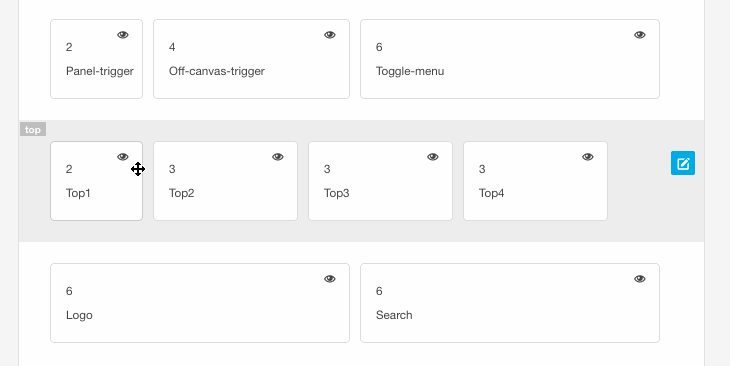 Easily move modules around the layout and resize them according to your needs.
Intuitive design panel.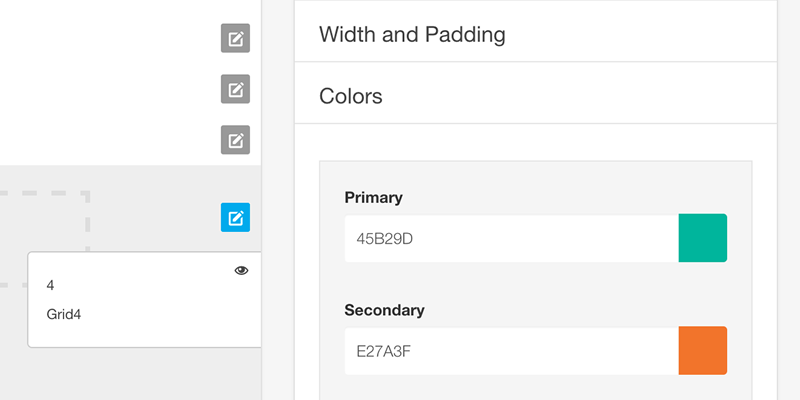 The Buildr template design panel makes changing colours, fonts and a ton of other design elements super easy. It gives you full control over the appearance of all areas of your website via easy to use color pickers, inputs, toggles and more.
Full support for Zentools2.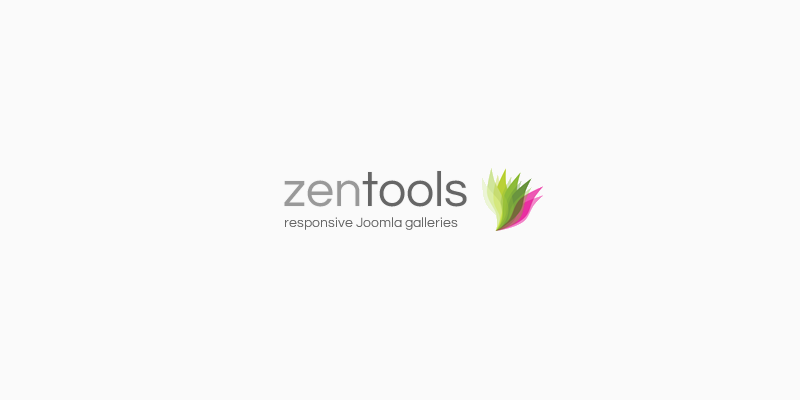 Zentools2 is our all in one swiss army knife for content display in Joomla. It features an extensive array of content sources and flexible modern layouts all from the convenience of a single easy to use module.
Granular responsive control.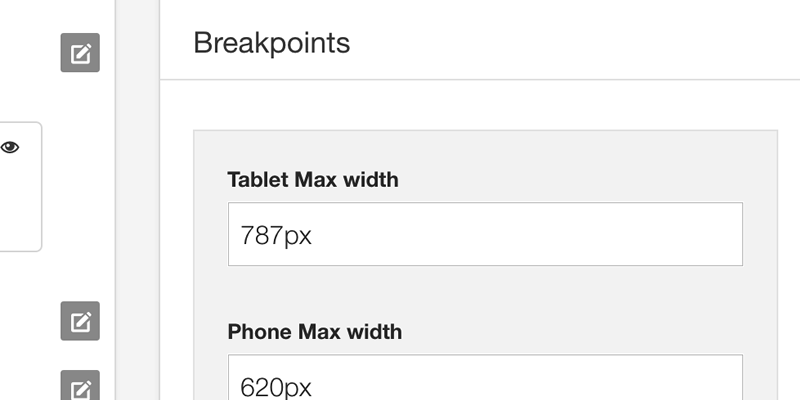 Grid4 comes with a number of built in responsive controls. You can easily set breakpoints for your design, determine when the navigation or other elements should collapse, easily show / hide or otherwise control the appearance of the design across small, medium and large screens.
Built in effects and usability tools.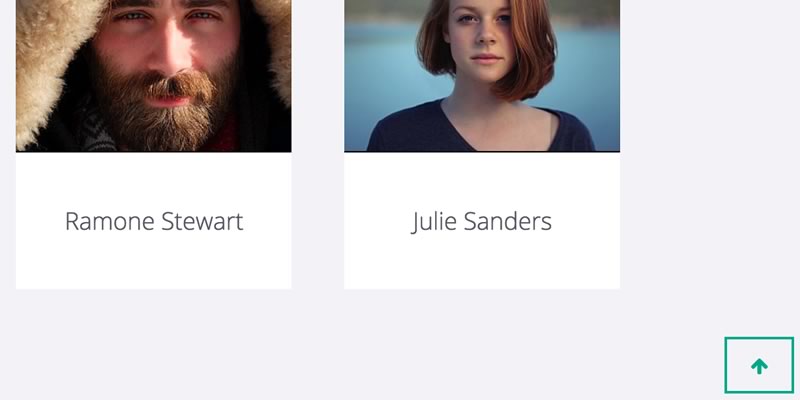 Easy to use back to top, sticky nav, lazyload tools as well as bouncing fading and other type of animations that can be applied to the template via a row by row or module by module basis.
Other key features
High performance out of the box
Extensive font control with access to a sensible Font Stack, Google fonts and Typekit.
A selection of responsive menu options including Toggle Menu, Off canvas, Select and Stacked.
Dropdown menu with 3 types of animated effects.
Accordion menu to transform any vertical Joomla menu into an accordion or panel menu.
Dedicated one page mode to turn any page or website into a one page website.
Hidden Panel for displaying modules like user logins.
Off canvas position for displaying less important content on the page but off the screen.
Built in css3 effects to make each rows slide, bounce or fade in as the user scrolls.
Handy tools like back to top buttons, sticky menus, image lazy load and more.
Granular control over responsive breakpoints to target where your design breaks.
Social sharing and social network integration.
Developer friendly architecture, for users who want to bypass the interface and dig deep into code.
Bootstrap2 and Bootstrap3 compatibility.
One page mode
Font Awesome 4 font icon support